We are very happy that our forest garden pilot is now also supported by the German Postcode Lottery (DPL)! This allows us to take the next steps even faster:
THANK YOU to everyone who plays the lottery especially with DPL, because the system of DPL is something very special in itself: if you buy a ticket and win, all the people in your postal code area win as well – of course only those who bought such a ticket. With 30% of the proceeds, projects in the areas of equal opportunities, social cohesion, nature conservation and environmental protection are supported.
For this we say THANK YOU!!!! THANK YOU!! THANK YOU!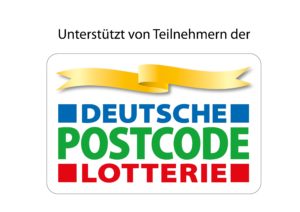 In the coming months we will report on the many things we have been able to implement with this kind support and with your help.