The central area of the south meadow is a controlled planted forest garden according to the method of Martin Crawford. Here polycultures are going to be established. They will be easily accessible and also serve for food cultivation.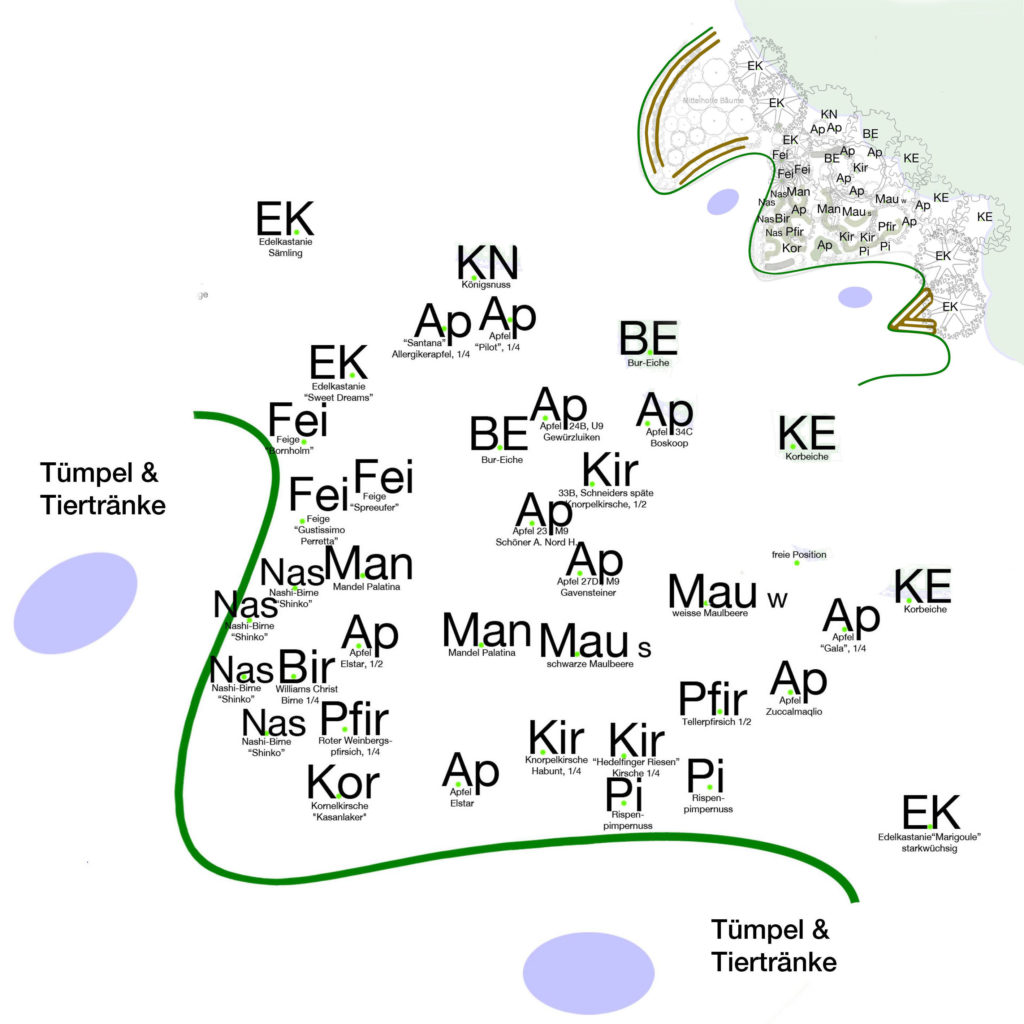 The geometric arrangement becomes flatter towards the edge with lower cultures. Trees planted in this zone are low to medium trunk fruit trees, heat-loving fruit trees such as figs & Nashi pears. To the north, chestnut and sweet oak trees grow up to 30m high. In front of that, there are only one cherry tree and two mulberry trees growing up to larger heights.
The life span of the trees is coordinated. Medium- and high-stemmed trees can spread unhindered when the "quarter-stems" have passed their yield peak. In the initial phase, the system therefore appears very densely planted. As a result, the trees also support each other through partial shade and form an attractive ensemble. For many of the trees, an alder has been planted in a southerly direction to provide additional nitrogen and shade for the young saplings as a "support tree". These support trees are regularly pruned, later removed. As shrubs around are brought in currants, cornelian cherry, dwarf mulberry, farmer's lilac.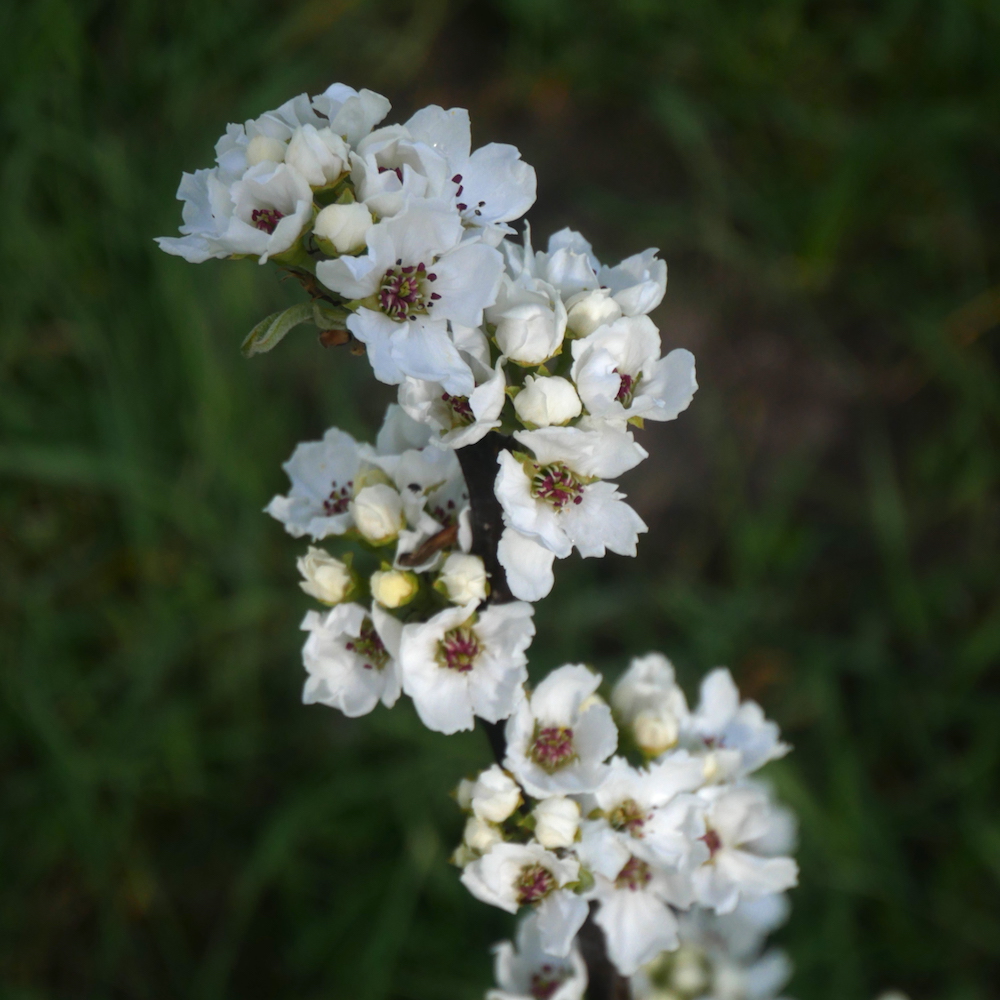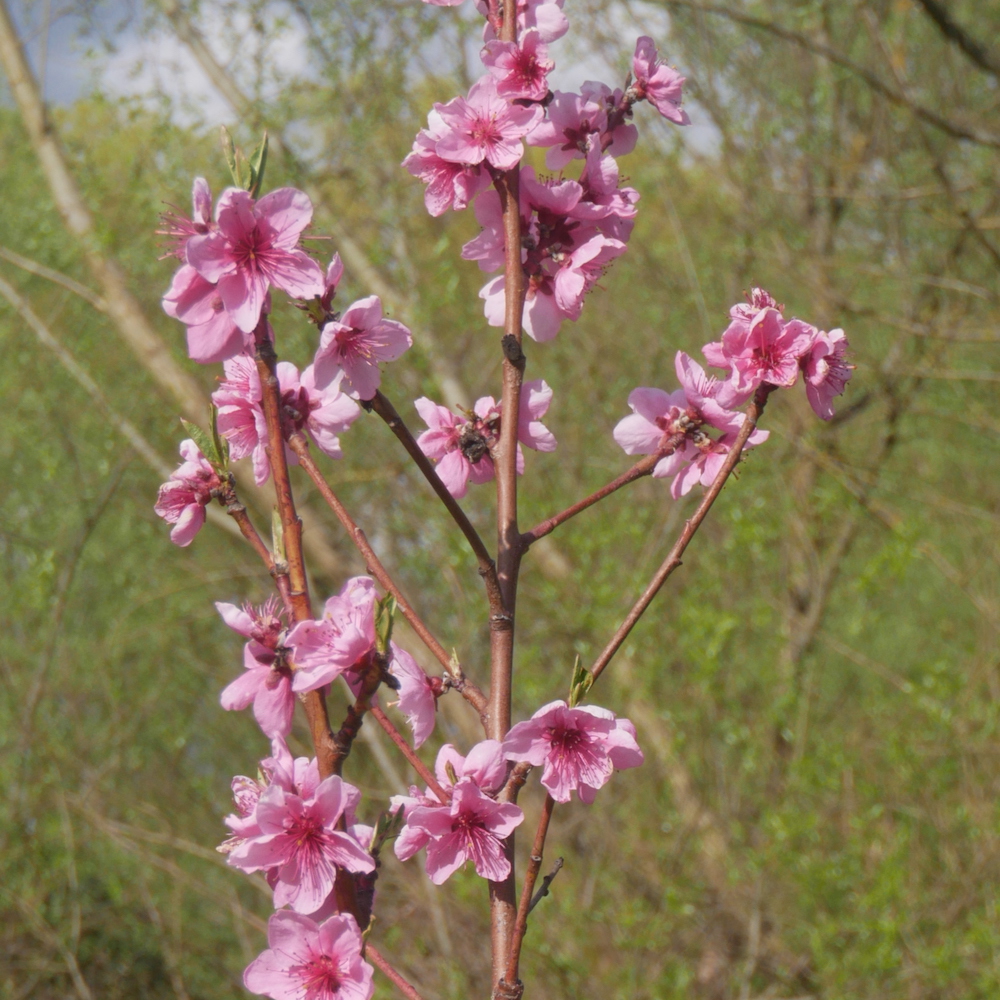 To support beneficial animals, two surrounding ponds will push the diversity of wildlife and additionally reflect solar energy into the two surrounding sun traps for a warmer local microclimate.