a wonderful opportunity to learn about more complex gardening contexts and community gardening is now available at Forest Garden Pilot: we are building a community "circle garden" – and you are invited to join us!
Circle gardening is a concept developed over several decades in which crop rotation is implemented in a very simple way. In the Allgäu region, several self-sufficient gardens are currently being built in the shape of a circle. Many hands are building this simple, very productive system there together.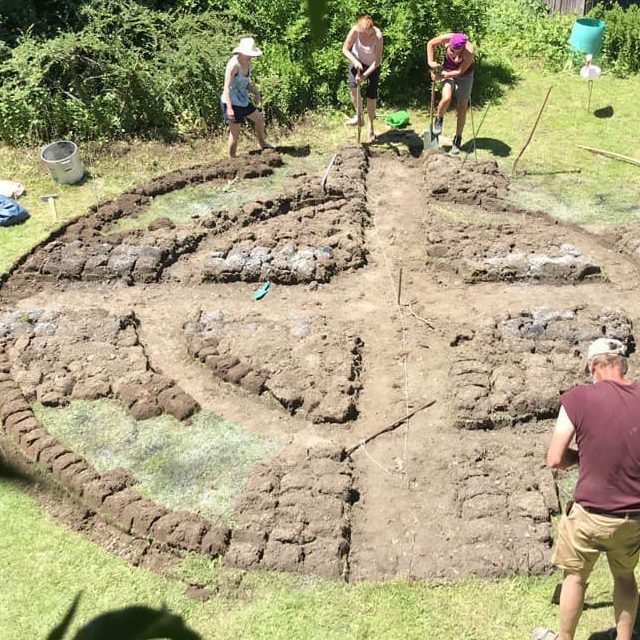 Circle gardening can support a solawi of 80 people, but also a family, and is inspiring more and more people. The catchy easy planting system in circle segments is clear and gives a good starting point for beginners, while being suitable for large gardens and groups,too.
Migizi Trost-Wagner has played a major role in this development and will lead the workshop in Rehfelde on 7 and 8 August 2021. She will travel from the Allgäu region of Germany; her journey and her stay with us will be financed by your workshop fee of 85€ – thank you!

If you would like to participate, please send an email to

" target="_blank" rel="noreferrer noopener">

. More details will be sent to you by email.

We look forward to seeing you,

Best regards
Ramos, Migizi
and the WaldgartenTeam


PS: Migizi has been involved in gardening, humus building, soil recipes and -of course- permaculture for many years. As Jochen Koller's partner, she actively lives in this environment. If you already want to learn something from Migizi (namely, how she makes soil more fertile with "green smoothies"), you can watch this video with her: https://www.youtube.com/watch?v=oHC0rPCtfiU