Now is the time:
we offer the first scything course of the forest garden project,
namely on 26.6.2022 from 10:30 am
on the grounds of the forest garden pilot in Rehfelde.
Uta, who learned scything from her father and grandfather, will show us how it's done.
The number of places is limited!
Therefore, let us know quickly if you want to learn this ancient craft and participate in the course: mail to ramos ättt waldgartenprojekt dot de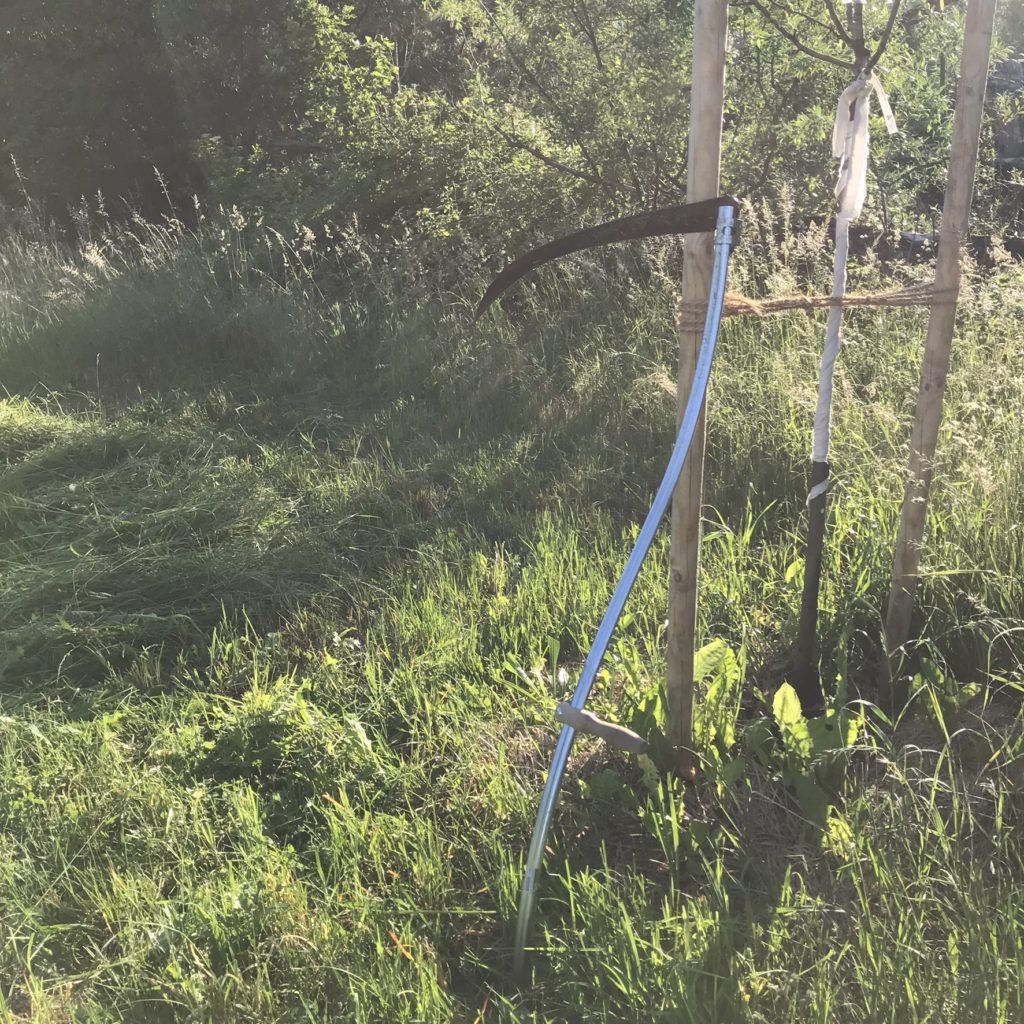 Course on a donation basis for people who have already supported us so far. Those who have not been with us before are welcome to pay a solidarity contribution to support the project.